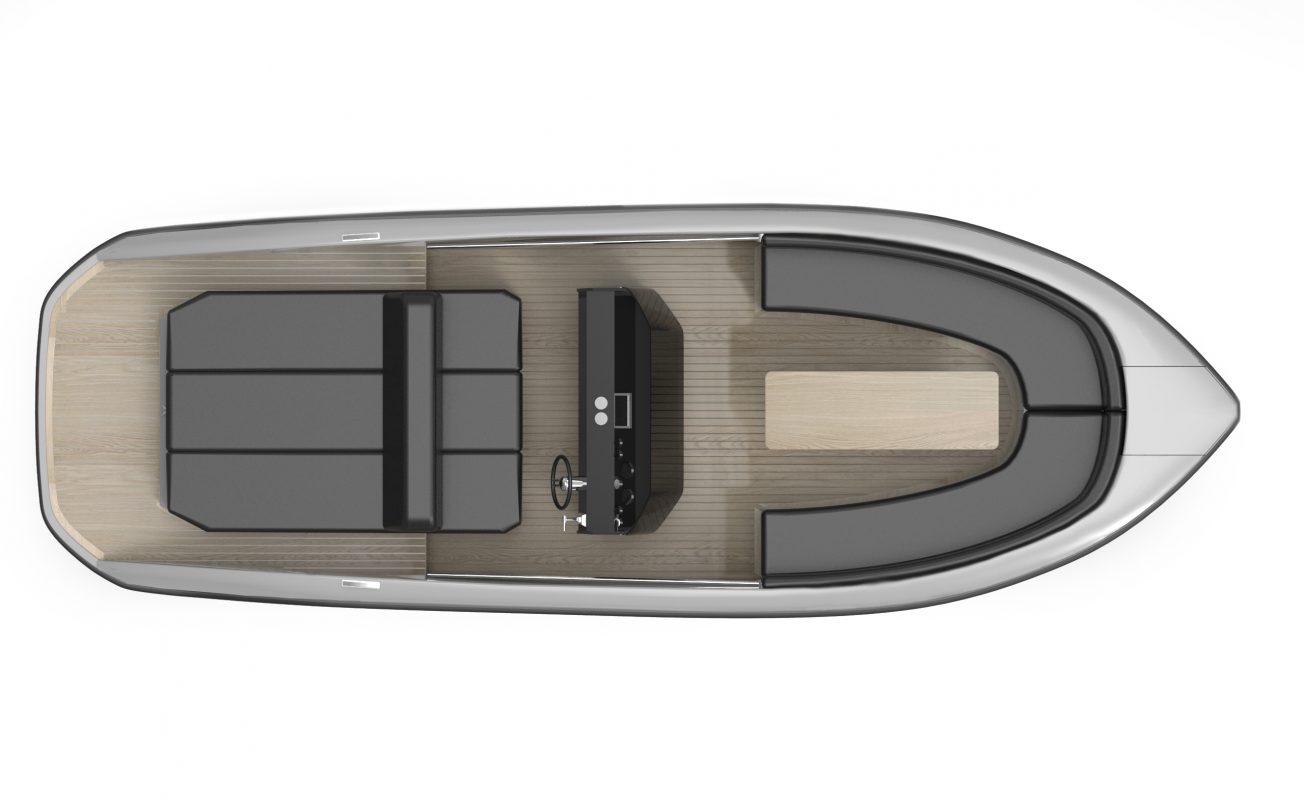 PLAY 24
The best fun on the water

SPECIFICATIONS
HULL LENGTH
293 inches
HULL WIDTH
100 inches
DRAFT
12 inches
WEIGHT EX. ENGINE
From 2425 lbs
MODEL
RAND Play 24
MAXIMUM CREW
10 Persons
PROPULSION
Available with battery or gas powered engines
BATTERY CAPACITY
UP TO 31,5 kWh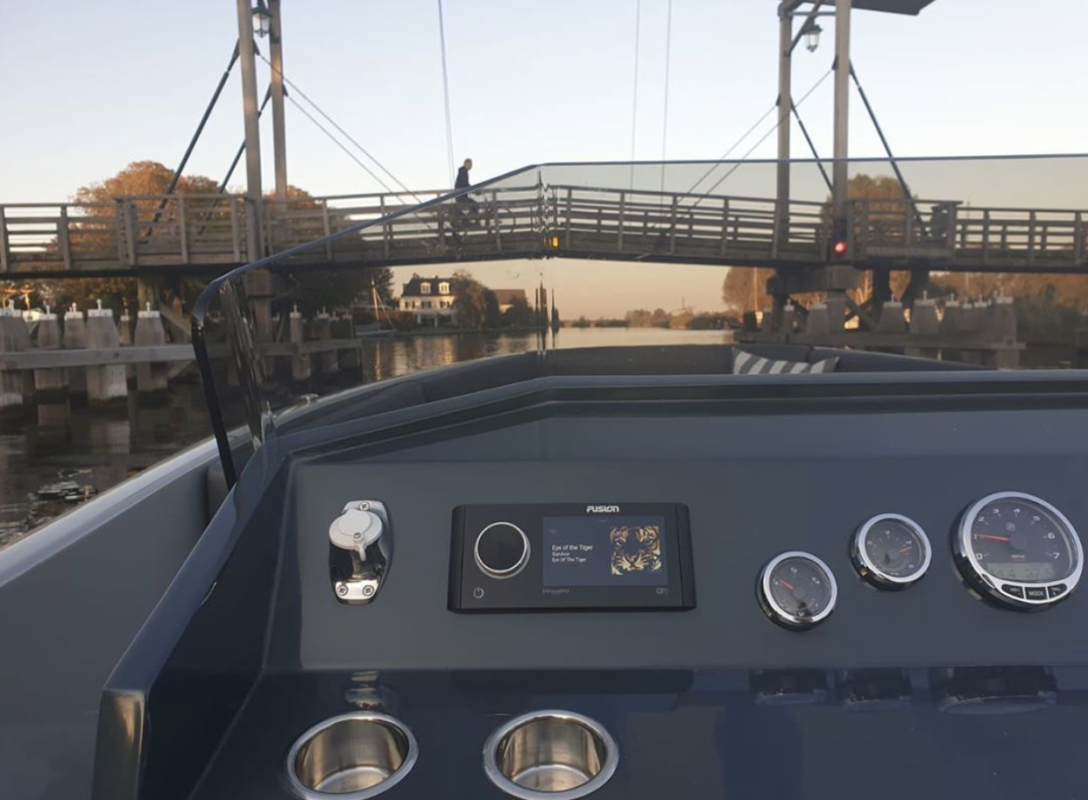 THE BEST FUN ON THE WATER
The PLAY 24 concept follows RAND's vision of leisure activity on the water and adds a great amount of fun, space and speed on top of that. The 24 foot day-boat seats up to 10 persons and creates a perfect platform for good times on the water.
The Play offers an impressive level of customization and comfort. The bow seating area can transform into an XL sunbed, and the aft area can transform into a relaxing king-size sun lounger. The Play 24 is in other words the perfect boat for enjoyment on the water, and you can customize your boat to meet your all your needs.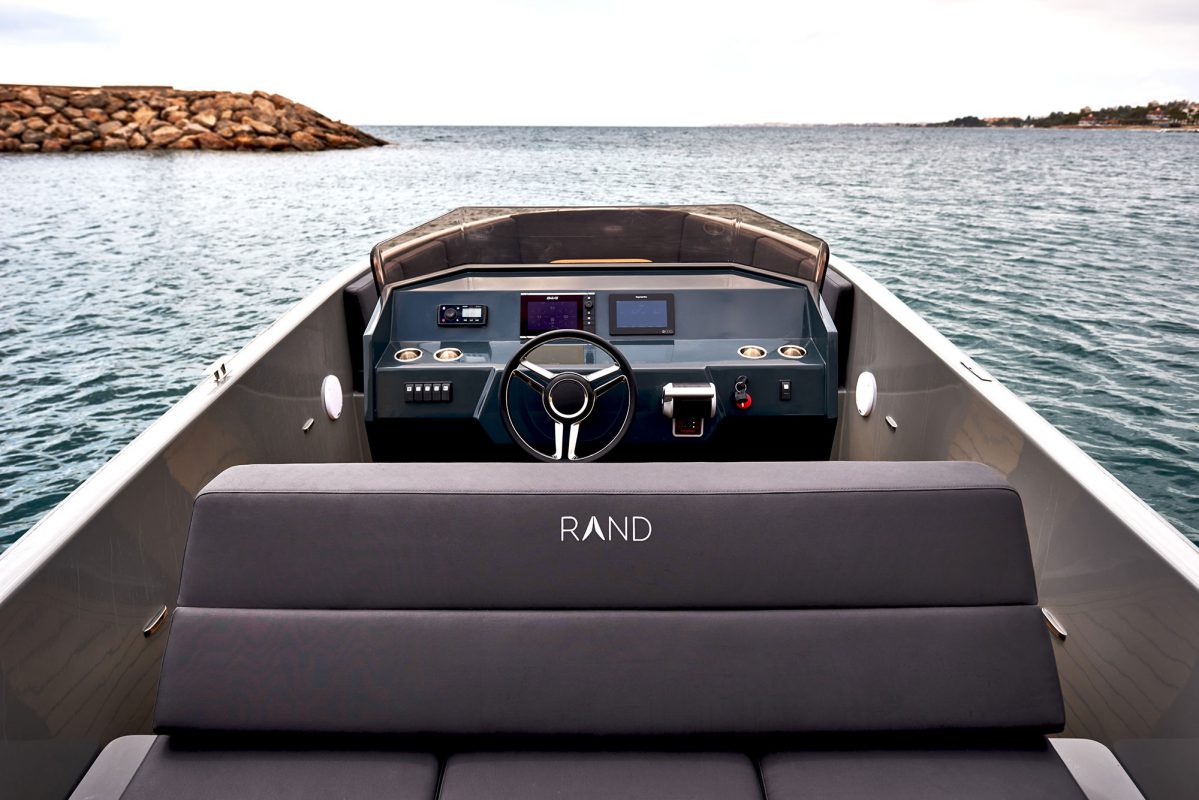 SUSTAINABLITY
The lightweight construction is fundamental for our boats to achieve superior performance and low consumption of fuel or electricity depending on engine selection.
The RAND Play consumes significantly less than traditional boats and will be the environmentally friendly choice within watersport even if choosing a modern gasoline engine. We use materials developed from recycled plastics and bio-based hybrids to optimize the environmental impact and create the best possible solution.