MANA 23
The open day cruiser with
a unique functional layout
SPECIFICATIONS
HULL LENGTH
283 inches
HULL WIDTH
90 inches
DRAFT
10 inches
WEIGHT EX. ENGINE
From 1500 lbs
MODEL
RAND Mana 23
MAXIMUM CREW
10 Persons
PROPULSION
Available with battery or gas powered engines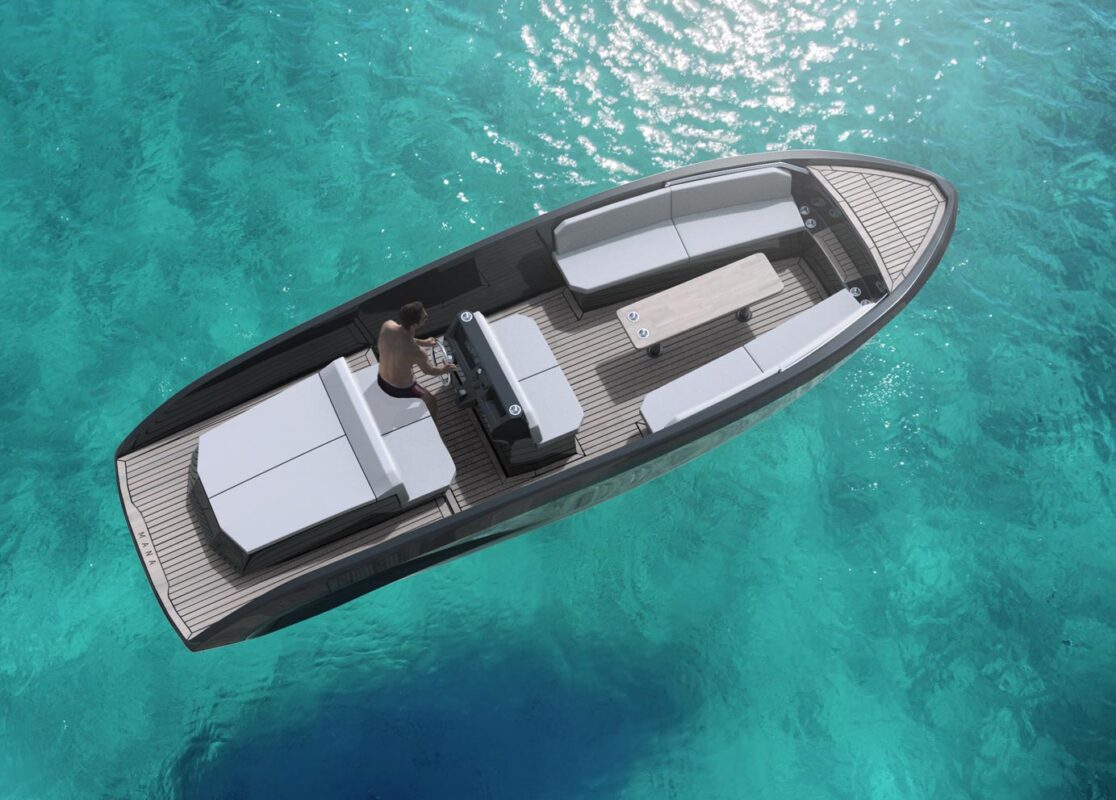 SOCIAL HANGOUT
Welcome your friends and family on board of the ultimate eco hangout platform Mana 23. The spacious
layout provides freedom to move and great functionality. Mana 23 invites you to enjoy the sea, whether
you want to go for a dip in the ocean or cruise around the channels.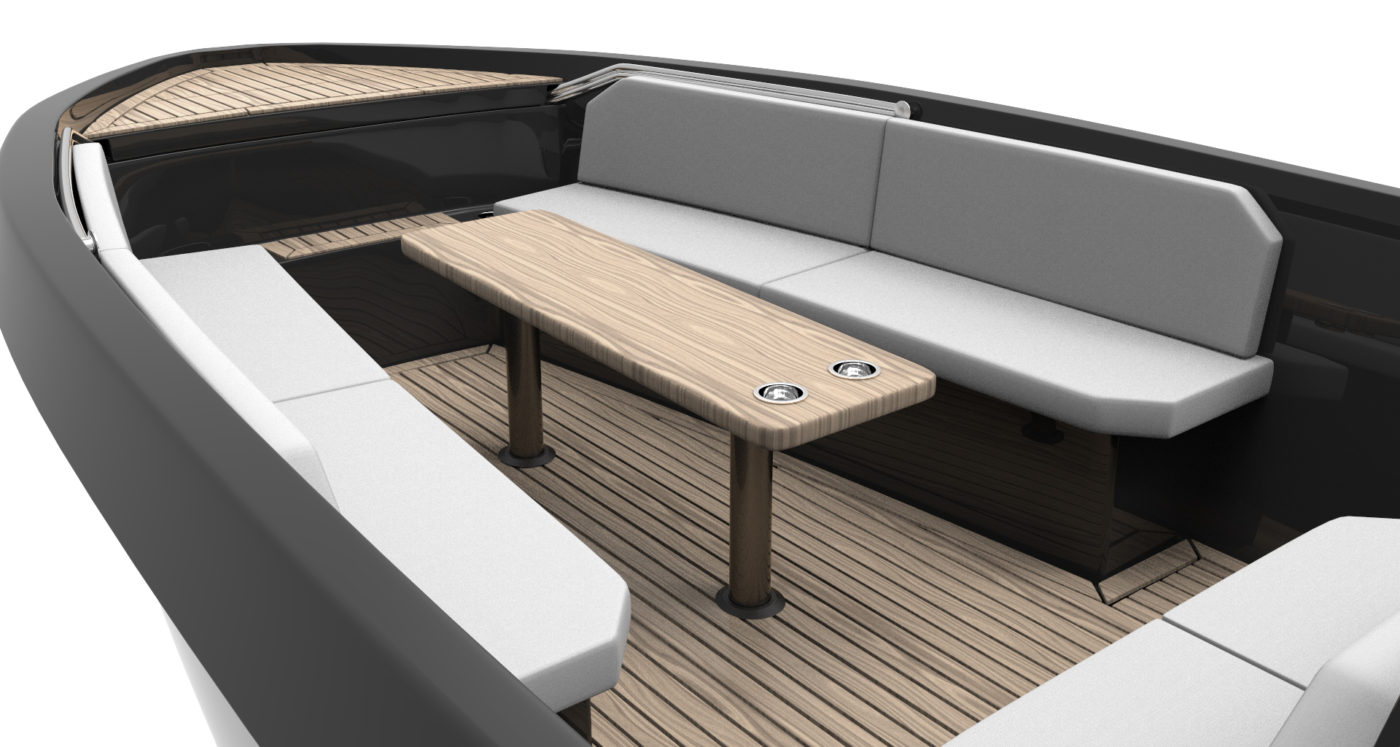 SIMPLICITY
The electric version is powered by electric outboard etc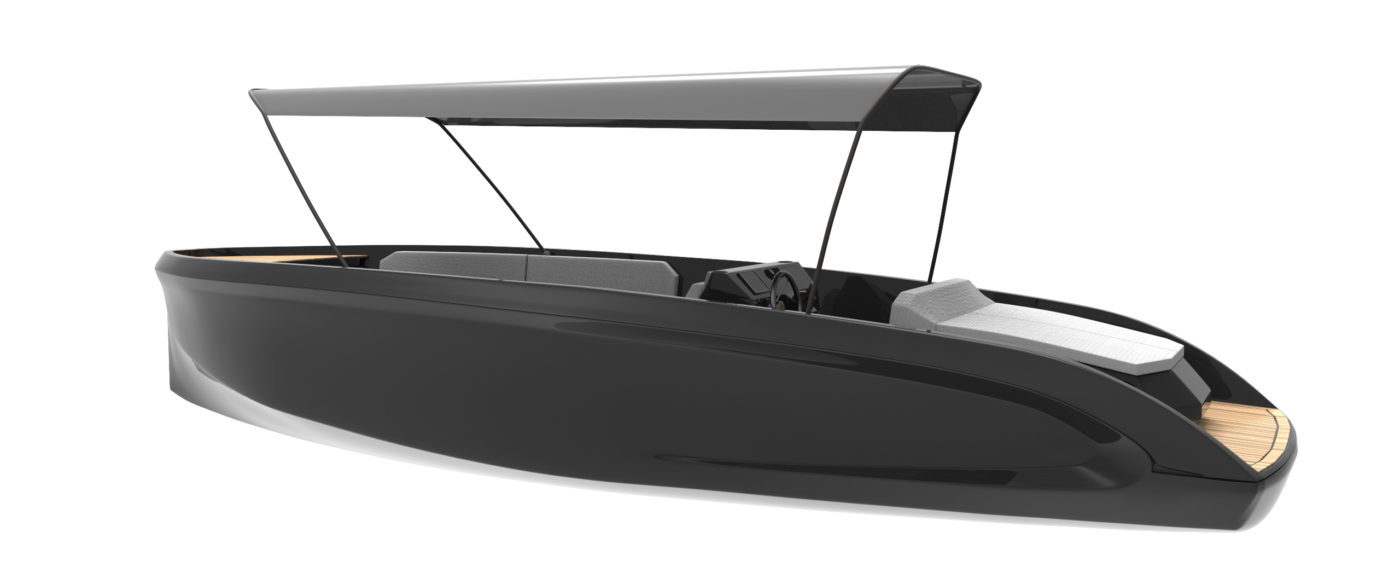 EXTRAORDINARY HULL
The extraordinary hull design with reduced hydrodynamic drag engineered to effortlessly pierce the
waves, and turn with immediate response, combined with the hidden outboard engines providing thrust
in the direction you are steering towards. Achieving the eco efficiency of speeds up to 12 knots with
small but power electric engines provides an amazing experience of gliding silent through the water with
great speed.

CENTERED AROUND THE CAPTAIN
The highly functional and simpel steering console is layed out for intuitive use and has been design to
create an engaging driving experience with it ergonomic proportions and the special design of the
captains seat integrated into the engineroom hatch means that there is storage and access right at the
helm.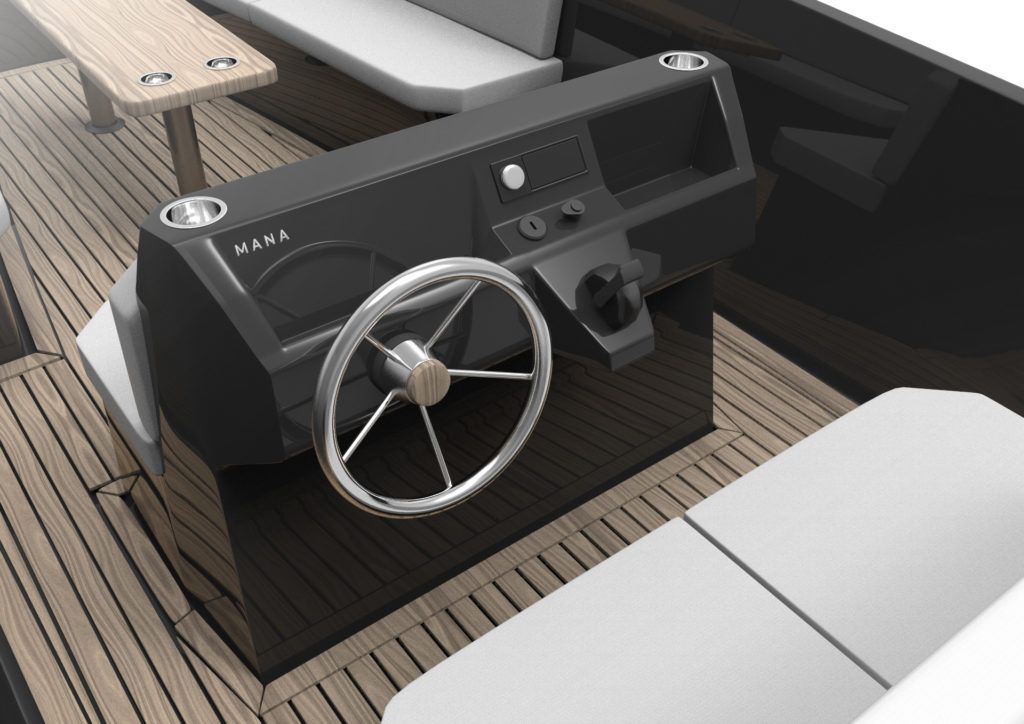 GREAT FUNCTIONALITY
Layout of Mana 23 contains areas designed for different purposes to adapt to your needs, whether you
want to sunbathe on the aft double sun lounge or enjoy a romantic dinner in the sunset for up to 10
people around the table. The Seating with its ergonomic backrests and proportions creates the comfort
so you can cruise for hours.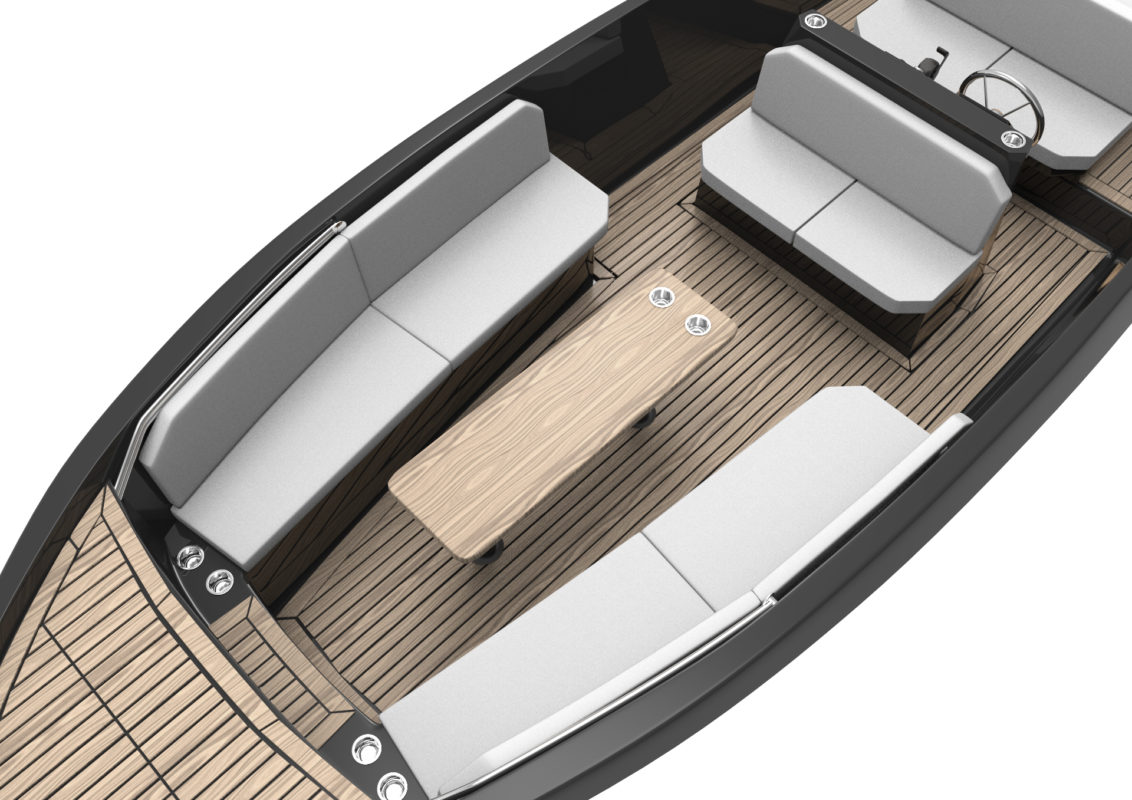 UNIQUE FEATURES
From the integrated bow boarding stairs with special built-in bimini flip-up storage and cork detailing
every where from deck to lining, to the walk-around features down thru the boat in organic composites
where you have the option of a midship kitchen integrated into the front of the console instead of twin
seating the Mana 23 is optimised for good times in the most enviromentally friendly motorboat in the
world.