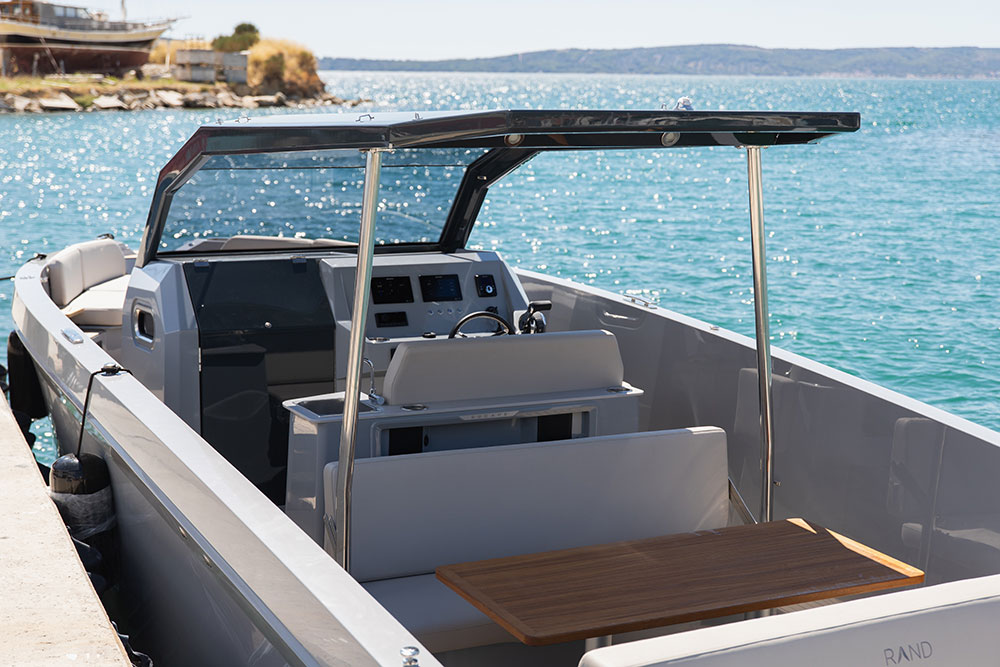 ESCAPE 32
The perfect getaway for adventurers
SPECIFICATIONS
HULL LENGTH
364 inches
HULL WIDTH
112 inches
DRAFT
18 inches
WEIGHT
From 5300 lbs
MODEL
RAND Escape 32
MAXIMUM CREW
12 Persons
PROPULSION
Available with battery, gas or diesel powered engines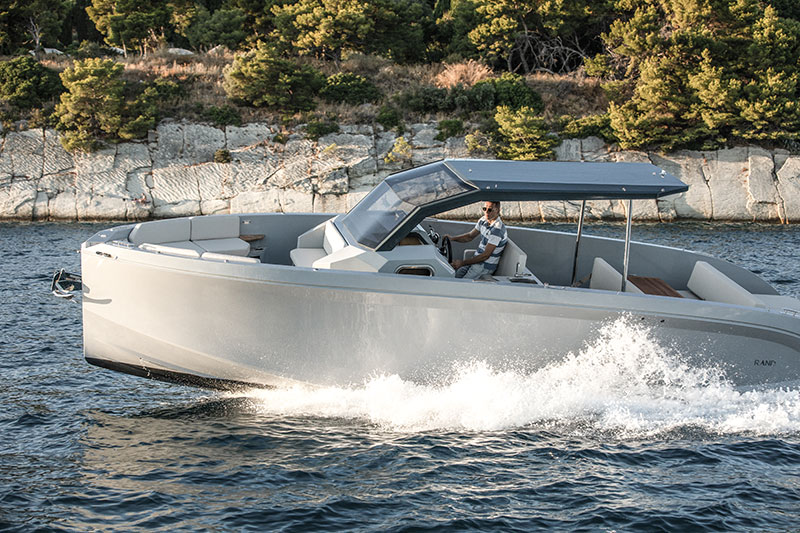 For Explorers
The Escape 32 is the perfect getaway for adventurous individuals seeking to venture out into nature and explore what is around the next corner.
Escape 32 provides the modern 30 foot open powerboat layout into a more compact and sporty size that can even be trailered, creating a unique multi-use open space with walk-around cockpit that grants easy access around the boat that is protected by a XL fender list.
With ability to accommodate 12 people, the boat consists of 5 areas, the bow area, the aft triple sun lounge and the dining area including the captains' helm position with flip-over pilot backrest and an overnight cabin and toilet.
A modern T-top with build in windscreen provides more protection for the passengers from the sun or inclement weather. There is a possibility to completely close off the seating and helm with side covers.